It's Time For Our Annual END OF YEAR SALE! EVERYTHING IS 10% OFF UNTIL DEC. 22, 2023! You can order now and SAVE and take delivery when you are ready for it. Manufacturing lead time may apply.
PortStone Thin Brick panels are fast and easy to install. It is used for brick floors, porches, patios, swimming pool decks, walls, and brick ceilings! PortStone Thin Brick comes in lightweight panels made up of multiple polymer-modified concrete bricks. PortStone makes complex brick patterns easy to install in a small fraction of the time and cost required with regular brick pavers.
Now you can have a thin brick floor over wooden as well as concrete subfloors, downstairs or upstairs! You can have a brick accent wall anywhere you want it! PortStone is very easy to handle. At about 3 pounds per sq. ft., PortStone weighs less than typical ceramic tile. Testing has shown PortStone to be more impact resistant than ceramic tile, thin brick pavers, or even full-sized brick.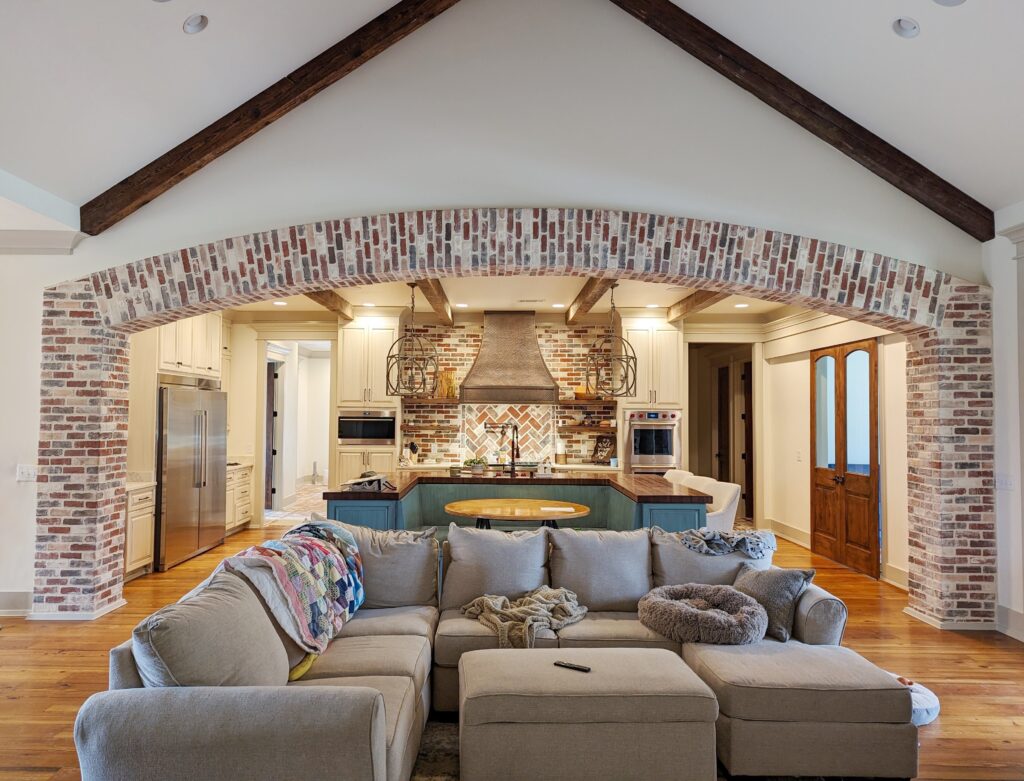 Patriot Pavers are 1/2″ thick single bricks and come in 3 sizes – 4″X8″ Pavers, 2 1/4″ X 8 1/2″ Classic, and 2 1/4″ X 7 3/4″ Rustic
For more information or to place an order, give us a call at 601-922-0902, or send us an email.
Thin Brick by PortStone